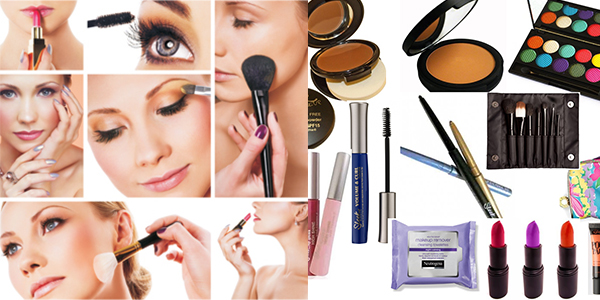 The New-Age Career For Women: Beauticians
The article gives a breakdown of what it takes to be a professional beautician.
Who Is A Beautician?
A beautician is a professional who works to improve and enhance the look of a client. He or she has a keen interest in making people look the best possible. The improvement in appearance can be brought through:

Skincare
Haircare
Nails
Make-up
The role of a beautician is not limited to recommending beauty therapies to patrons. It also includes providing treatments for beauty like facials, hair removal, styling, manicure, and pedicure.

Who is eligible to be a beautician?
Any person who has passed class 12th exams can train to become a beautician. After graduating from school, you can join a Beauty parlour course or training academy to become a beautician. There are several courses to choose from. Each class has a different duration though most of them fall between 9 months to 2 years. A few courses focus on teaching the basics, while others focus on in-depth knowledge of one area. Another path to becoming a beautician is to join a spa or a salon who train their employees on the job.

What Do Beauticians Do?
Beauticians offer non-medical advice, care, and recommendation to their clients using their grasp on human anatomy and skin biology. They also tender relaxation treatments and beauty therapies based on the needs of a client. Some responsibilities that a beautician performs are:
Body massages like aromatherapy or spa
Facial massage and treatments
Removal of hair from the body via waxing and other techniques
Skincare treatments for better and healthier skin
Doling out advice on the care of the body, skin, and hair

What qualities should a beautician have?

Confident enough to talk to many, many new people every day.
A passion for beauty and an excellent aesthetic sense to guide patrons correctly.
A zeal to learn new trends and techniques because the world of beauty is not only vast but also continuously evolving.
Good communication skills to make a client feel comfortable
An aptitude for art because the profession is less science and more artistry.

Where do beauticians work?
Here – you check out about the beautician and their job description details. After completing a beauty parlour course and gaining considerable experience, a beautician can open her or his own parlour. If business or self-employment is not an option, then a beautician can look for jobs in:
Fitness clinics or gyms
hotels
Salons and spas
Parlours
TV sets
film industry
Modelling agencies
health resorts
Departmental stores
What Are The Different Types Of Beauticians?

The world of beauty is broad and deep, which makes it possible for a beautician to put on many hats throughout their career. The many different types of beauticians are:
A hairstylist is a beautician who solely focuses on hair. It includes styling hair of clients for special occasions like curling, straightening, and blow-drying. A hairstylist also cuts, trims and colours hair while advising the patron on how to better care for it.
A nail care artist specialises in nail art, services, and treatments. Besides manicures and pedicures, they also can apply artificial nails and decorate them.
A make-up artist is the most popular type of beautician. They are responsible for beautifying the appearance of a patron by applying flawless make-up. An MUA specialises in various make-up techniques like airbrushing, contouring, high definition, blending, prosthetics, etc.
A sales consultant or a sales representative is a beautician whose job is to sell products to the consumer. The products can be of a salon or a brand. Such beauticians have complete knowledge of all beauty products and well-honed selling skills.
A cosmetologist is a beautician whose expertise likes in skincare. They solve skin problems like acne and offer advice on facial treatments. Trained cosmetologists are aware of the latest techniques in the field.