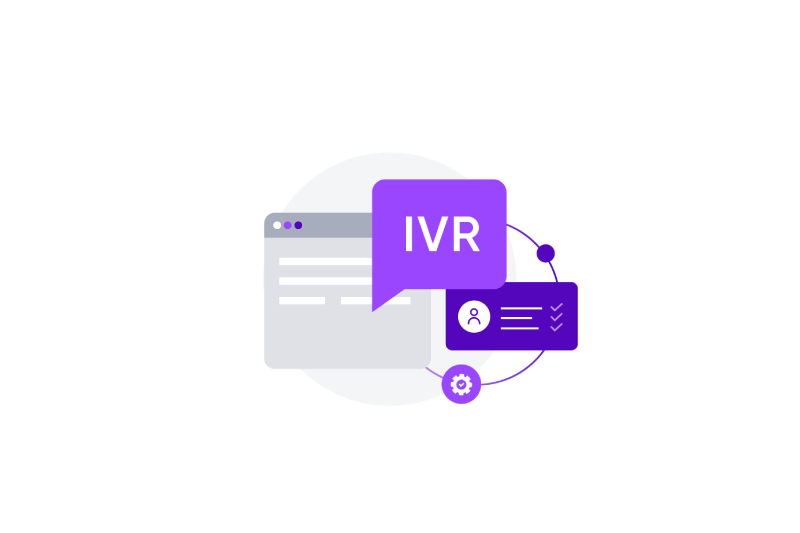 What Is Cloud IVR?
The cloud-hosted IVR service allows businesses to access automated telephony systems without purchasing any additional hardware or software. Thanks to IVR solutions, the productivity of call centre agents and customer service has improved abundantly.
The IVR system now provides customers with prerecorded voice messages and routes calls to the most appropriate agent, department, or queue based on specific criteria. The result is a huge reduction in labour costs and improved customer service. This also makes cloud IVR solutions an ideal choice for small businesses as both your company and your customers will benefit from them. Read on to learn more about how IVR is beneficial to small businesses.
11 Benefits Of Cloud IVR For Small Business
IVRs are essential for providing quick and efficient customer service. They allow businesses to provide excellent service without diverting agents' attention from their other duties. IVR is a viable solution for businesses requiring availability around the clock and for clients who contact you outside of business hours. Listed below are a few benefits that make IVR solutions a must-have for small businesses.
IVR systems help improve customer satisfaction by allowing callers to enter their information into the system while on hold or waiting in the ACD queue
IVR services can be used to determine whether a caller requires the assistance of a trained agent.
IVR makes it easier to complete a sale, increases productivity gives your company a professional appearance, and gives customers a more positive image.
IVR routing helps reduce response time by routing customers with high priority to a salesperson based on the information they provide.
IVR systems can reduce abandonment rates and help customers complete transactions more quickly.
IVRs can be used to gain analytical insight, which can be used to avoid bottlenecks and improve customer service.
IVR can help small businesses grow more effectively by reducing the number of times callers are on hold.
IVR solutions make it easier to complete sales transactions, resulting in more inbound call capacity and revenue. IVR solutions allow you to project a more expansive image of your company, which will allow you to receive more completed transactions.
IVR direct callers enable companies to answer more calls simultaneously, regardless of the volume of calls received.
IVR services help small businesses build a powerful brand image and establish credibility.
IVR provides convenience for both businesses and customers, as it is available 24 hours a day. IVR allows you to speak with a representative or tell the IVR to resolve the issue as soon as possible. If one of your agents is busy taking other calls, the IVR system will transfer your callers to another agent.
IVR systems benefit small businesses, but you must consider several important factors when selecting an IVR solution provider.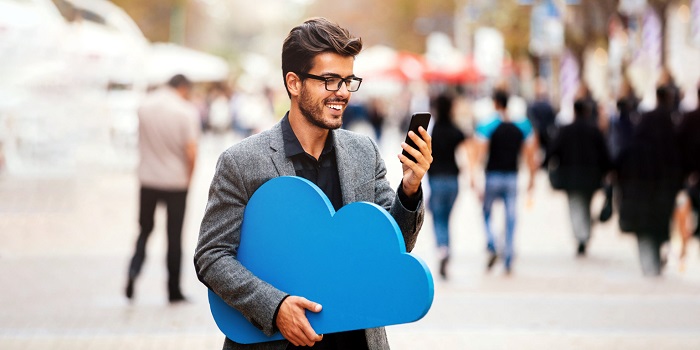 Factors To Consider While Choosing An IVR For Business
IVR systems automate many tasks that drain the time and energy of your employees and increase the overall productivity of your organisation. IVR systems can also deliver faster customer service by allowing callers to interact with live agents and self-service features. Hence, make sure that you consider the following factors when choosing an IVR for your business.
During your IVR demo, ask for reports and analytics to understand the system's effectiveness.
Ensure that IVR analytics can evaluate call centre performance based on key performance indicators.
IVR solutions must be equipped with speech-to-text software and allow users to record multiple welcome messages and prompts.
IVR solutions can include soothing music while the call is on hold.
The sophisticated hosted IVR solutions must have intuitive dashboards that simplify managing and monitoring multiple campaigns.
IVR solutions should send email notifications to customers during and after interactions with the company's representatives.
IVR solutions must be seamlessly integrated with CRM systems to improve customer service and omnichannel customer experience.
Companies in any industry can use IVR solutions to automate customer service. It is an investment that will increase your company's overall productivity. Ensure that the IVR service you choose enhances your company's image and maintains a seamless connection with your clients.