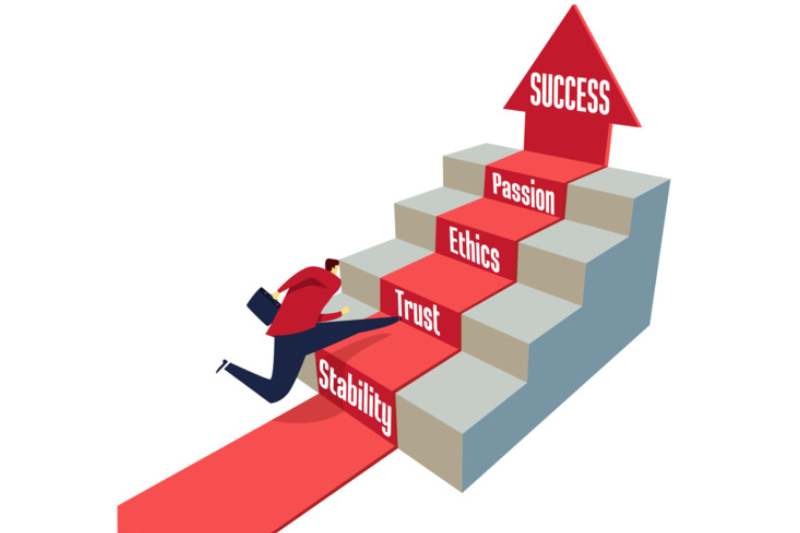 Phil signed up for a great affiliate program and was ready to start making money. His affiliate paid out $67 commission, and calculated that with just 8 sales a week he would be making about $1,000 a month. He set up a Google Adwords campaign that would cost him $50 per month, wrote a few articles and submitted them and waited for the money to start rolling in. He waited. And waited. And …waited. After one month he ended up with three sales. After doing the math, he made about $100.
This case may seem a little extreme, but it may not be as far-fetched as you think. Most affiliates don't even get as far as Phil! 99% of all affiliates barely make a living on the Internet while the other 1% are making a killing! What is the difference? Why do so many fail?
Well, what Phil and the other 99% don't understand is that there is a lot more to affiliate success then just sending potential customers to an affiliates site. The next 6 steps will reveal some secrets of top affiliates. They are simple but their simplicity should not be overlooked. Follow them and you will succeed. Period.
First, select an affiliate program that pays out a good commission. Anything less than $20 should not be considered. Then you should buy the product and use it. A personal, honest recommendation is very convincing and will help you in your credibility.
Make sure your affiliate program provides you with enough materials to help you succeed. Some affiliate programs will actually give you a re-brand able ebook to brand with your affiliate links that you can give away. Either way, you will have to have some kind of free ebook or report to give away, so if your affiliate doesn't provide you with one you can buy one or make one yourself.
Next, you need to get an auto responder. This is how you will contact the list of people you will be creating, but don't worry I'll get to that. There are a lot of auto responders out there, but www.aweber.com is the best, hands down. I would say more than half of all Internet marketers are using aweber. You will also need some follow up emails but we'll get to that in a second.
Now set up your email follow up. It should be about 6-10 emails that reminds them about the report they downloaded, and introduces them to your affiliate program. For instance, you could say something like; Hey thanks for getting Top Ten Secrets of Super Affiliates! Before you read it, go get a copy of insert affiliate here before the price goes up. It will reveal all the secrets of the world's greatest affiliates. Something like that.
Your emails should be short, but effective. Oh yeah, send them another freebie that they weren't expecting. They will love that, and it will increase their confidence in you and the chance they buy from you will increase!
The last step is to advertise for your free report or ebook. Article writing is the best way to do that for now. It's free, and until you get a website it's your only choice. In your article resource box, have your reader send a blank email to your autoresponder to get your free report. Submit 3-4 articles a week and before you know it you'll have a list growing. It will take a while to build your list, but it will become invaluable to you.
There you have it. Using these simple steps you can make money with any affiliate program. Now go out there and get started! Don't get discouraged if you fail, the important thing is you go out there and do it. Here's to your success!