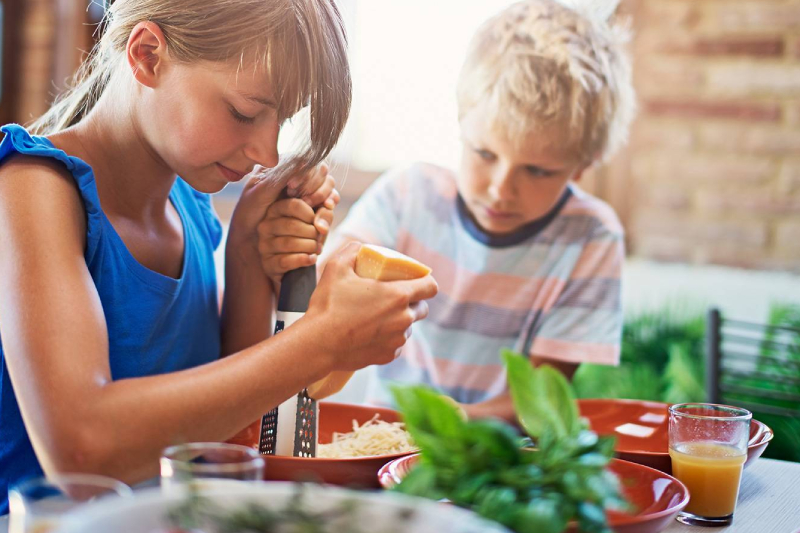 Why We Need Life-Skills
The ability to adapt to a constantly changing environment is essential to cope with the challenges of everyday life. In the past five years, global economies have changed dramatically, along with the transformation of technology. These changes are affecting education, the workplace, and our home lives. Modern students require new life skills such as dealing with stress and frustration as the pace and changes of modern life increase. Realising this, CBSE schools in Chennai (https://www.babajividhyashram.org/) are seriously considering teaching life skills to students of all ages. You can also read here to know why children need to succeed in life and get them started with life skills.
What are Life Skills?
Life skills are a set of basic skills one acquires through purposeful learning or life experiences. These acquired skills prepare you to face life and handle unexpected situations with clarity of thought and mind. Life skills include:
Creative skills
Critical thinking
Problem-solving
Decision making
Communication
Collaboration
Personal and social responsibilities
Life skills are essential for success in the twenty-first century because they deal with real and controversial issues. It deals with sensitive issues that affect people on a personal level. Life skills also relate to issues where people strongly believe what's good and bad, or important or unimportant in society.
Why Are Life Skills Important For Students?
Life skills are important because they prepare citizens for an active role in today's complex and diverse society. Every country needs citizens who are active, well-informed, and responsible. They should be willing and able to take responsibility for themselves and their communities for the overall betterment of society.
To create such citizens, we need to teach life skills in school. School is where children are moulded to become role-model citizens. It is the right age and phase to teach and mould children to be active, articulate, responsible, and dependable. Life skills are extremely important in today's society, as they help students cope with the challenges of everyday life and succeed in school.
Developing knowledge, skills, and experiences that will prepare them for adulthood and working life. Life skills help students develop confidence in spoken and group communication skills and recognise the impact of their actions. Students will learn more if they apply what they have learned in the classroom in different, personally meaningful ways. Moreover, students need to be prepared for the challenges of the 21st-century job landscape.
10 Life Skills Your Child Should Know
This life-skill guide will help you teach your students the skills they need to succeed. You can teach them:
Budgeting training- To learn the value of money, the habit of saving money and spending frugally.
Interacting with strangers- To develop positive social skills and know how to handle themselves amidst strangers.
Problem-solving- To encourage them to look at the situation from the perspective of others, understand why people are depressed or agitated, and find solutions to solve the issue.
Fundamentals of travel- To know how to ride a bike, use public transportation, and follow traffic rules for their safety.
Table manners- To know how to behave in a restaurant, use a knife and fork, and tip the waitstaff.
Cleanliness skills- To keep their room and surroundings clean and tidy, make their bed, and keep everything in the proper place.
Basic cooking skills- To make their peanut butter and jam sandwiches, butter a slice of bread, and assemble a salad from ingredients they already have.
Communication skills- To communicate with different people, share viewpoints, express opinions and feel comfortable open communication.
To read a map, use a GPS, follow instructions on the digital screen or ask for instructions to find the way to a destination.
To learn how to find accurate information and critically evaluate the reliability and usefulness of the information they find.
How Can Teachers Help Students Develop Life Skills
Top CBSE schools in Chennai are now imparting life skills training to their students through various ways to help them face the challenges of the modern world. Here's how teachers can help their students develop life skills.
Encourage children to complete tasks on their own time.
Teach them to create a bank account and how to deposit money.
If a child saves money, you can contribute to their fund for purchasing the product.
Teach children to be cautious around strangers.
Provide opportunities for students to "transfer" their classroom learning to real-world situations.
Tap into students' natural curiosity by bringing specific topics to the forefront of classroom instruction.
Parents can also teach life skills in the following ways:
Take your child along when you go grocery shopping, and ask them to collect a few items that are simple to locate.
Ask them to help you with household chores and pay them with small amounts of money or extra TV time.
Teach your child to be resilient by allowing them to find solutions and solve their problems independently.
To conclude:
The more our children can develop life skills, the more they contribute to creating a better society. Moreover, your child will be able to comprehend the ramifications of their decisions once they have weighed the advantages and disadvantages. Life skills give your children a voice at school and in their community. In addition to empowering them to assert their rights and understand their responsibilities, it prepares them for the challenges and opportunities of adulthood.